Looking to tone your body? Slimwave is a muscle-targeting and toning alternative to liposuction and exercise. The process takes approximately 1 hour and is a great way to create muscle and eliminate body fat. Slimwave's infrared technology also allows it to function as a great way to detoxify your body. For optimal and long term results, we highly recommend a complete series of sessions.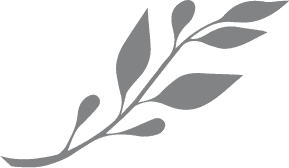 SlimWave uses EMS (electro muscle stimulation) technology. EMS enables natural exercise safely and effortlessly to create slenderness, inch loss, firmness and strength. The treatment also stimulates the body's natural fat burning and toning process helping to give you a body that is not only lean and firm but healthy too!
With SlimWave we can target specific areas of the body (working several areas at one time) to get the results that you want. The stimulation from the electrical current also increases circulation of the skin, thereby improving texture and tone as well as reducing the appearance of cellulite.
The program also includes a powerful infra-red treatment, using infratherapy devices that quickly warm up the muscles during the treatment, improving the blood circulation and lymph drainage. The perspiration effect caused by the high body temperature increases the heart rate and speeds up the blood flow.
*While solely using SlimWave will show results, best results are achieved when accompanied by additional exercise and a healthy lifestyle.
One Session – $60
5-Session Package – $285
10-Session Package – $550
12- Session Package – $648
15-Session Package – $795 (plus tax)
Travelling Toes is the only spa in North Bay that offers Slimwave. Plenty of people who have already tried Slimwave at our spa have seen incredible results after completing multiple sessions with us.
You deserve to feel confident, and this treatment is a great way to help make that happen.
Slimwave EMS is a great new way to lose weight without surgery, pills or injections. We will gladly give you all the information you need to know about this exciting technology before coming in for your consultation.
The Slimwave system uses electrical muscle stimulation (EMS) with a unique waveform that enables it to penetrate deep into the body and stimulate metabolic activity while reducing appetite and cravings. These treatments are painless and non-invasive.
Clients who have completed several sessions at our spa have seen incredible, life changing results. Slimwave has helped others gain newfound confidence in themselves and feel healthier overall.