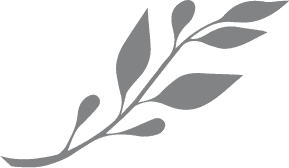 NORTH BAY'S FULL SERVICE SPA
Welcome to Travelling Toes. We are a full service day spa that offers a wide variety of services including Waxing, Threading, Manicures, Pedicures, Facials, Eyelash Extensions, Tinting, Spray Tanning, Full body exfoliation, Paraffin and massage treatments as well as Ear, Face and Body Piercings.
Our estheticians specialize in holistic treatments and value continuing their education to ensure they are offering the best and cutting edge services. We are proud to be a green-certified spa, with the commitment to sustainable, green practice.
We are also known for our spa parties. We have our liquor license, so get a group together for a day of fun and pampering.
You'll love what we have to offer in both individual services and spa packages. At Travelling Toes, there's something for everyone. So what are you waiting for?
We are open Monday to Saturday by appointment only. Please feel free to give us a call or message us for appointment availability- we will always do our best to fit you in at the time you are looking for.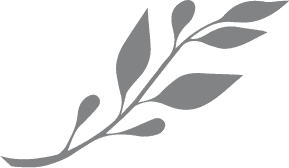 At Travelling Toes, we offer a wide variety of spa services. Whether you're looking for treatments, pampering, upkeep, events, or any combination of those, we are your go-to spa.
We are a favourite spot in North Bay. Come on down and find out why. Like many of our clients, you'll definitely want to come back for more. Bring a friend with you.
We often change up our specials, so be sure to follow us on Facebook or Instagram to keep up with all of our deals. Have questions about any of our services? We would love to hear from you. Contact us for more information.
FACIALS
We offer an assortment of facial options. Some of our facials are tried-and-true classics that keep people coming back, and others are custom facials created to suit your skin type, ensuring the best possible care for your face. We also offer add ons such as cupping, dermaplaning, microdermabrasion, and more.
HAIR REMOVALS
We specialize in threading, waxing, electrolysis and laser. Whichever method you prefer, we'll take care of all your hair removal worries. Body hair is a major insecurity for a lot of people, but we can guarantee you'll leave our spa feeling more confident. Keep up with us on a regular basis, or choose a technology that will rid you of hair for good.
LASHES & BROWS
Your lashes and brows need love too! Lash extensions are an incredible popular service right now, and we offer different options to best suit the look you want! Keep coming back for tints and touch ups. For eyebrows, we offer tinting, henna, and more. Our lash and brow services are perfect for drawing extra attention to your eyes.
NAILS
Manicures, pedicures, gel polish, tips, and more! We're constantly on our feet and using our hands, so why not treat them well? Count on us to give your hands and feet the full spa treatment they deserve. Count on us to keep your nails looking beautiful, or come in for a much needed massage and exfoliation.
BODY TREATMENTS
Need a tan? Come see us! Need a massage? We've got you covered. Need an organic body wrap? We do that too! Interested in body cupping? Come on down and we'll take care of it. Our bodies go through so much every day, that we often forget that they need time to relax too! There are plenty of ways to treat your body at our spa. Come pamper yourself!
EAR PIERCING
We specialize in ear piercing using the Inverness Piercing system! Thanks to this technology, piercing your ears with us is a safe and quick procedure. We also offer a large selection of earring jewellery to choose from. Walk out of our spa with a beautiful, timeless piercing with jewellery that's easy to swap out.
SPA PACKAGES
Get the works when you visit our spa! We offer various spa packages with all you need for complete care and relaxation. Our packages are a great way to receive multiple services at an excellent price. Whether you need a facial and your nails done, your lashes shaped and brows tinted, or another combination, one of our spa packages will be your top pick for your next visit.
SLIMWAVE
Slimwave is a non-surgical body tightener that uses Electro Muscle Stimulation (EMS). EMS technologies can safely and naturally tighten and firm the skin on your body. We are the only spa in North Bay with this exciting technology. Unfamiliar with the process? We explain it all on our Slimwave page. Just click the button below to learn more.
PARTIES
Bring a group out for some fun and relaxation. Pamper yourselves and enjoy a drink at our fully licensed spa. Our parties are always a hit, and perfect for any occasion. We can also bring the party to your home! Birthdays, bachelorette parties, and more are always better at the spa. Come book with us!
MENS SERVICES
Who decided that going to the spa was just for women? We're here to break the stigma around men going to the spa. We offer plenty of options for spa treatments, grooming, and more. Best of all, you can relax and have a beer at the same time! Come by yourself or bring the bros.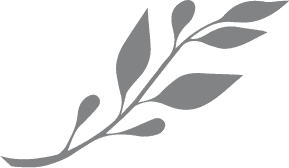 We love our clients, and they love what we have to offer. Many of our clients have been coming back to us for years thanks to our quality of service and friendly staff. We hope that these testimonials encourage you to come visit Travelling Toes, and that you leave wanting to come back for more.

Absolute Best!
"Lea is the absolute best! I have been coming to her for years now for waxing, manis, and pedis. She is professional, talented, and so kind. The staff she have added are also friendly and wonderful. I tell everyone I know to come here!"

Amazing!
"I have been coming to Travelling Toes for years and the service has always been amazing!! From polish, to waxing, to facials and skin care products, they have always been so helpful as I am not very (or wasn't) very knowledgeable when I started going. They always make me feel welcome and allowed me to bring my daughter which as you moms know actually lets you get out and take care of ourselves a little bit. If I am ever asked I will always recommend this super group of ladies!"
Want to see your name on here? We would love to hear from you after your next visit! Just click the button below to submit a testimonial.